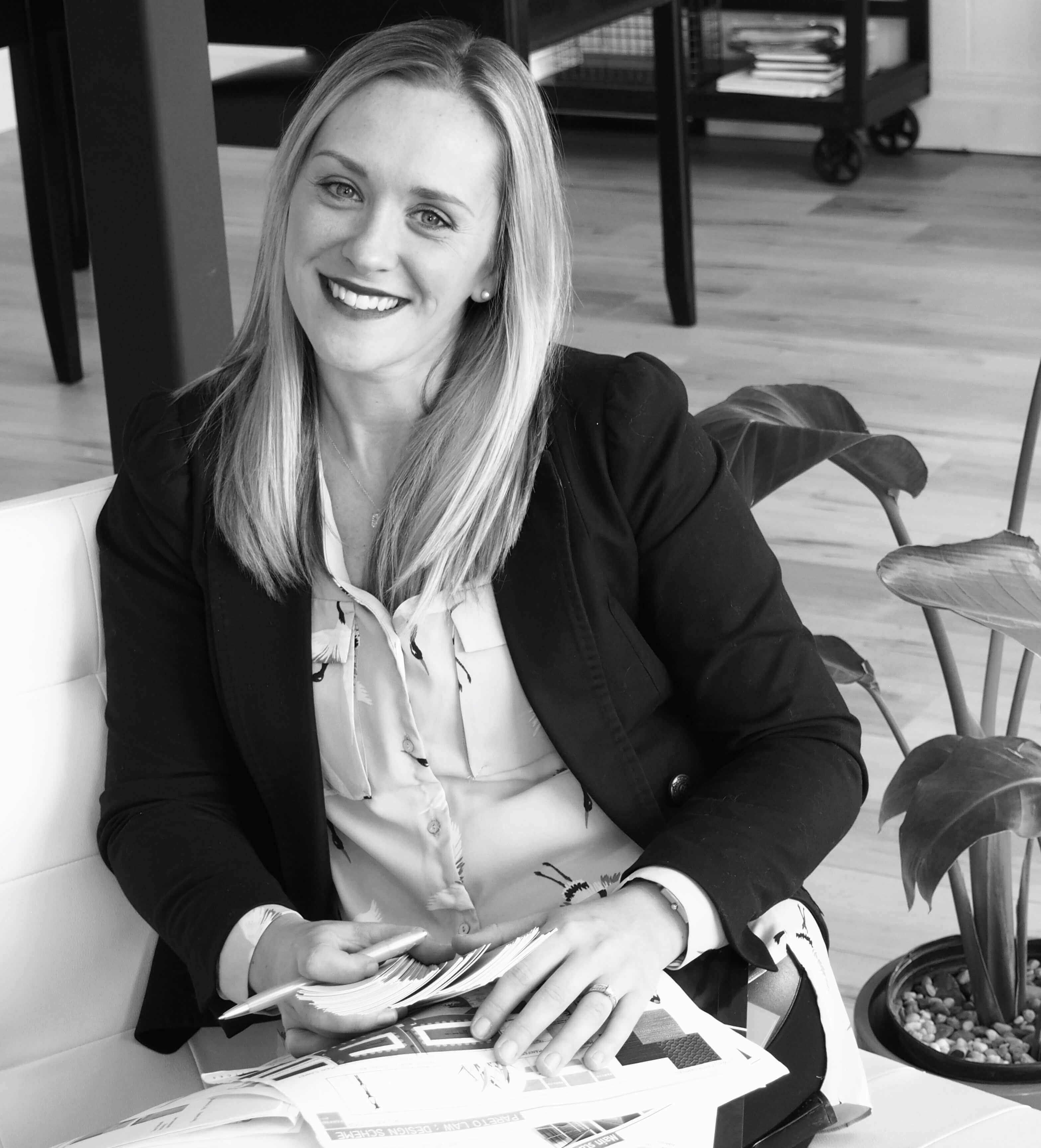 Jenny Hilborn
Good day! I'm Jenny. The Founder. The 'British' Designer. The Stager. And the overall passion behind Centre Staged Inc. When I'm not wearing one of my many day-time hats, I'm your regular mum to 2 wonderful children, wife to another entrepreneur (makes for an interesting household), a traveler and a lover of all things nature inspired.
What gets me out of bed on a regular busy day?…knowing that I get to live my passion while helping others and seeing their reaction when they fall in love with their home again. It never gets old! I live, eat and breathe Interior Design. I'm also pretty type A, so when it comes to the finishing touches on a staging or design project, I'm pretty meticulous. Which is what I would want if someone was designing my home.
I've invested years into tailoring our proven staging and design processes, to ensure we deliver the most valuable customer service and make your project run smoothly and stress-free. Our extensive design background means we're up-to-date with the current market trends and cater to our clients' every need.
Every home has a story. We can't wait to meet you and learn yours!
Jenny Hilborn, USC™
Certified UltimateStager™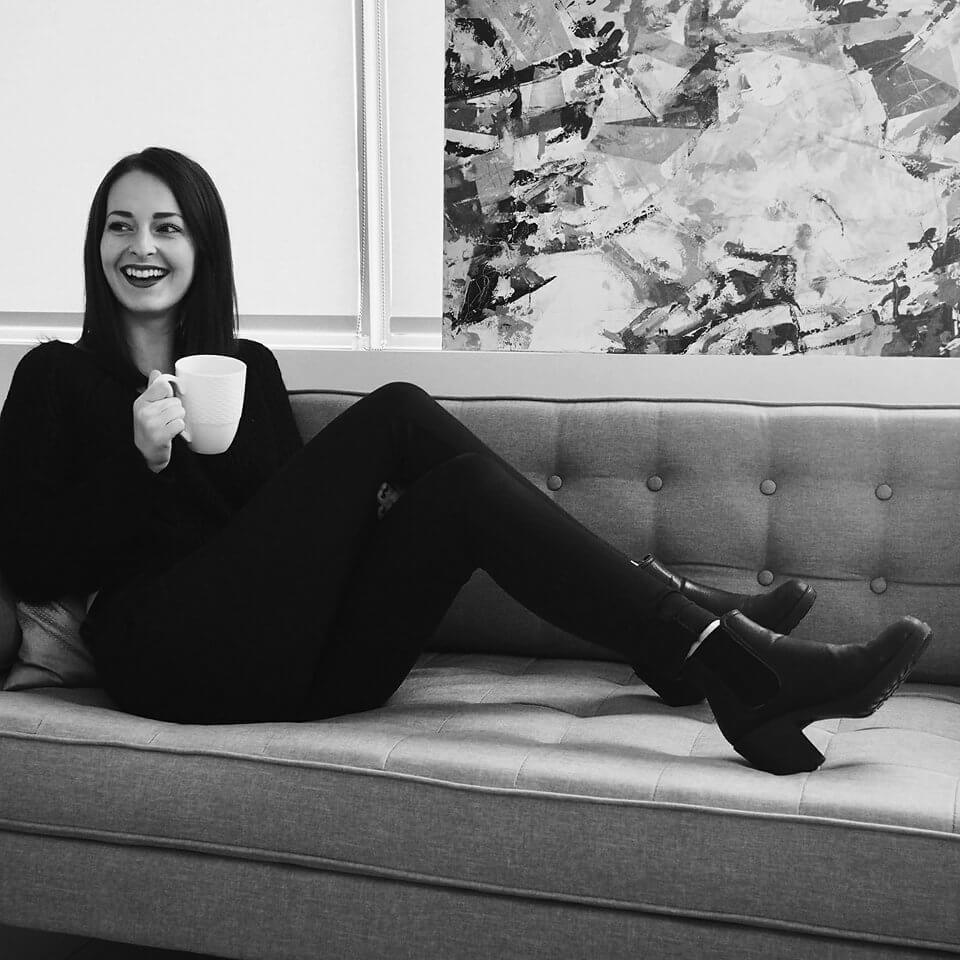 Kelsea Kenny
Hi guys, my name is Kelsea, nice to meet you! I am a lover of all things design… Sometimes I feel like it should be my middle name. As a young kid watching TLC's Trading Spaces, I quickly knew exactly what I wanted to do when I was older. After graduating from the Interior Decorating program at Conestoga College and completing an Internship with Centre Staged here I am! I quickly fell in love with Home Staging and all that it has to offer to our clients. Seeing the potential of a space and being able to create something incredible for clients is what wakes me up in the morning.
I love this industry so much that after a day at work, you'll probably catch me at Homesense, on Pinterest, or re-arranging my room for the 100th time.
Other things you should know about me is that I drink waaaay too much tea, love dogs more than people (ok kidding, but not really) and take a ton of photos.
Anyway, enough about me, lets talk about you and see how at Centre Staged we can help you transform your house into a home!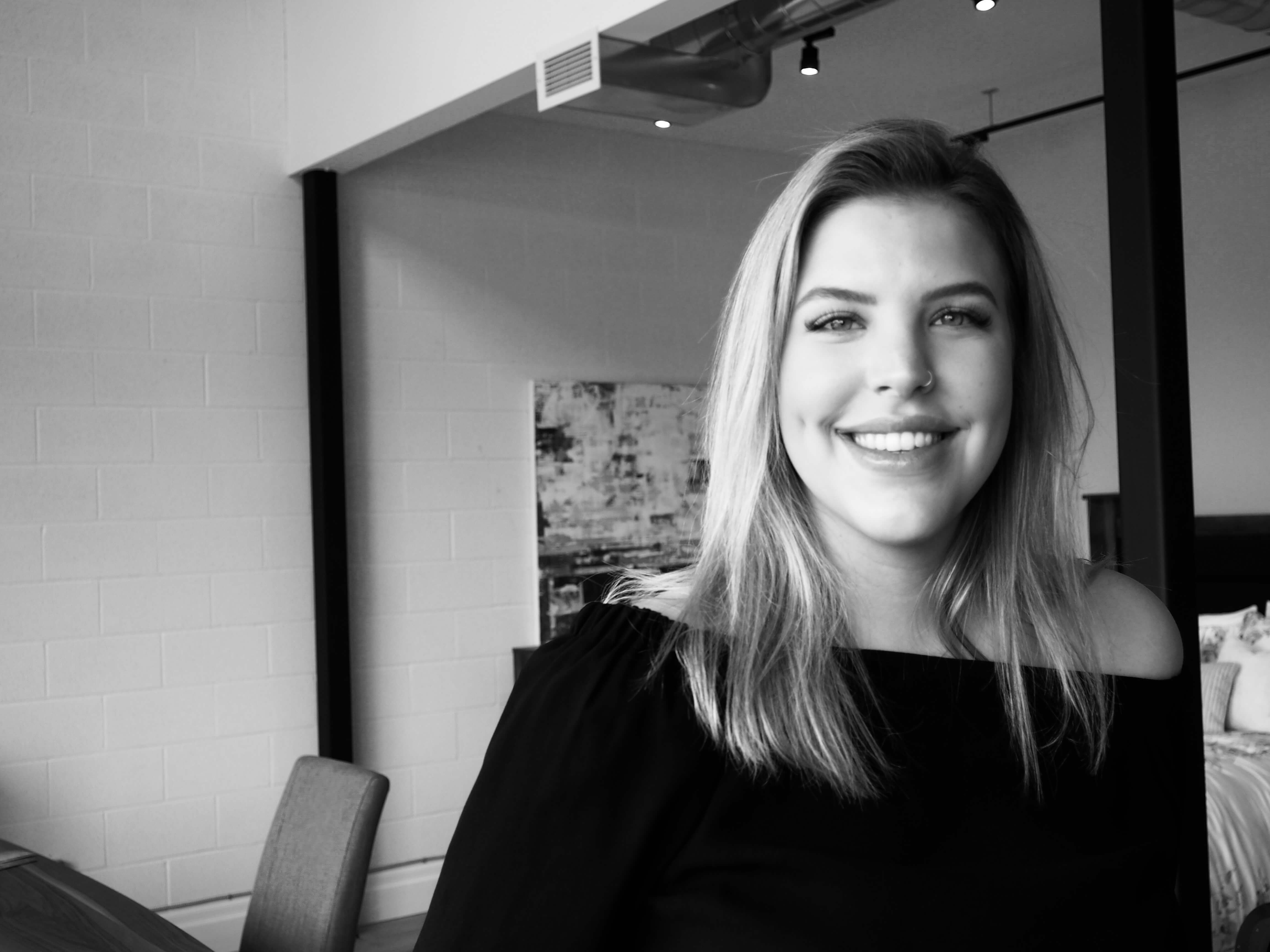 BRITTANY LANGLOIS
Hi! My name is Brittany and I am the newest member of the Centre Staged Team! As a lifetime lover of décor and design, I am thrilled to bring my passions to life and pursue a career in design.  I feel truly blessed to wake up every morning and do something that I love and am passionate about.
I am a recent graduate of the Interior Decorating program at Georgian College, and had the pleasure of completing my placement at Centre Staged.  I love helping clients make their dreams a reality and get excited for all the possibilities that will transform their house into a home.
I am a lover of animals, travel, new adventures and being spontaneous. I am so excited to be part of this team and can't wait to be part of your design story!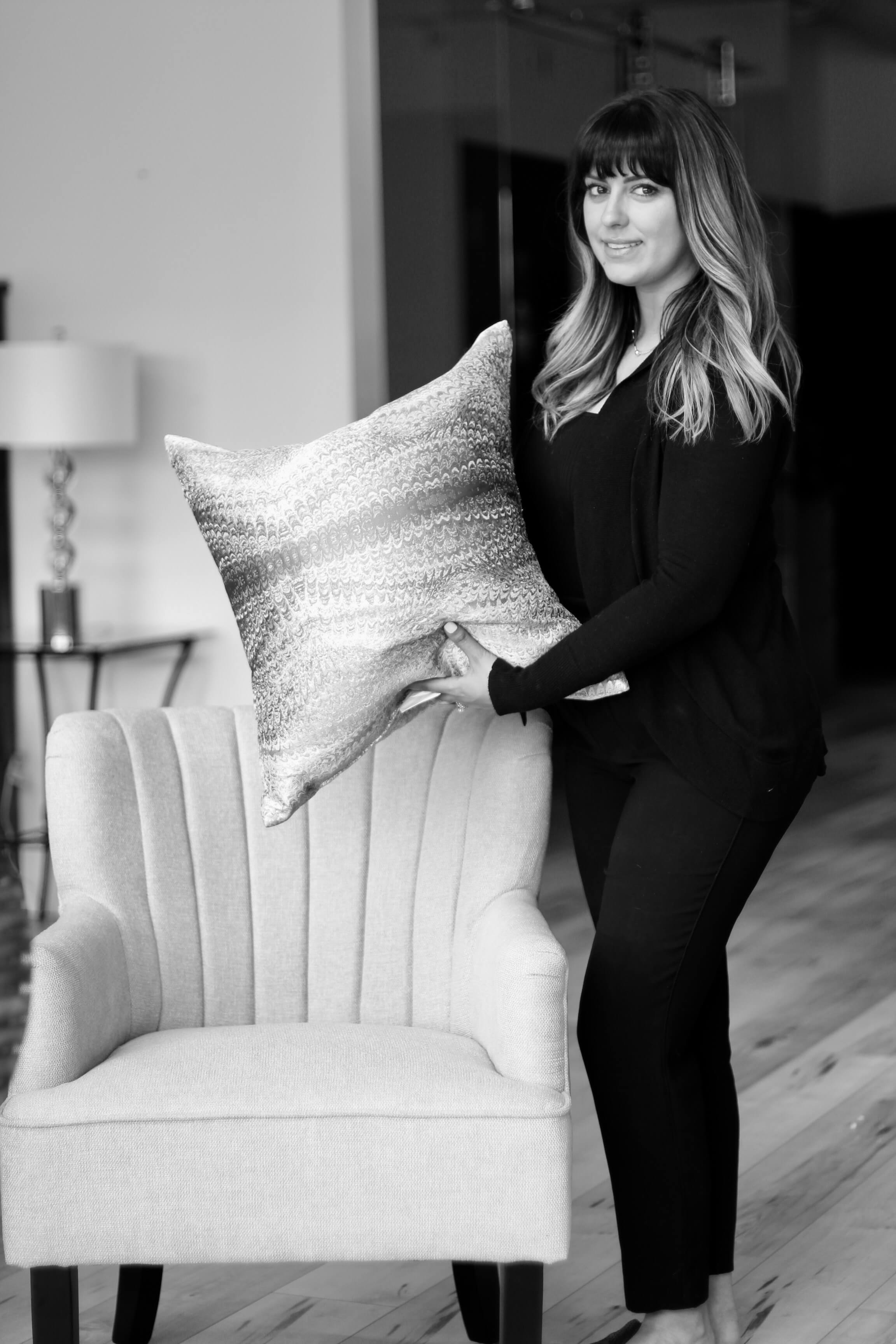 CHANTELL UMBRELLO
Hi my name is Chantell. I have recently been hired as the new Staging Manager. I have always been a lifelong lover of Interior Design and Décor. So much so that I would rearrange my living room and bedroom a million times as a child.  
Fun fact about me, I actually have a Legal background.  I was a Legal Assistant for 5 years and quickly realized it was not for me.  After renovating a condo and a home with my husband, I received so much amazing feedback on my design skills that I decided to go back to school and pursue my passion for Interior Design.  I am now a Certified UltimateStager and I am enrolled in the Interior Design Program at George Brown.  I have a successful background assisting Home Owners with colours, textiles, furniture and space planning and I am always keeping on trend with the newest and lasting design looks.
Outside of Centre Staged I enjoy practicing hot yoga, meditation, running, travelling with my amazing husband and playing with our adorable dog.  
Here at Centre Staged, my job is to create impeccable, timeless looks that leave home buyers in an emotional awe! I cannot wait!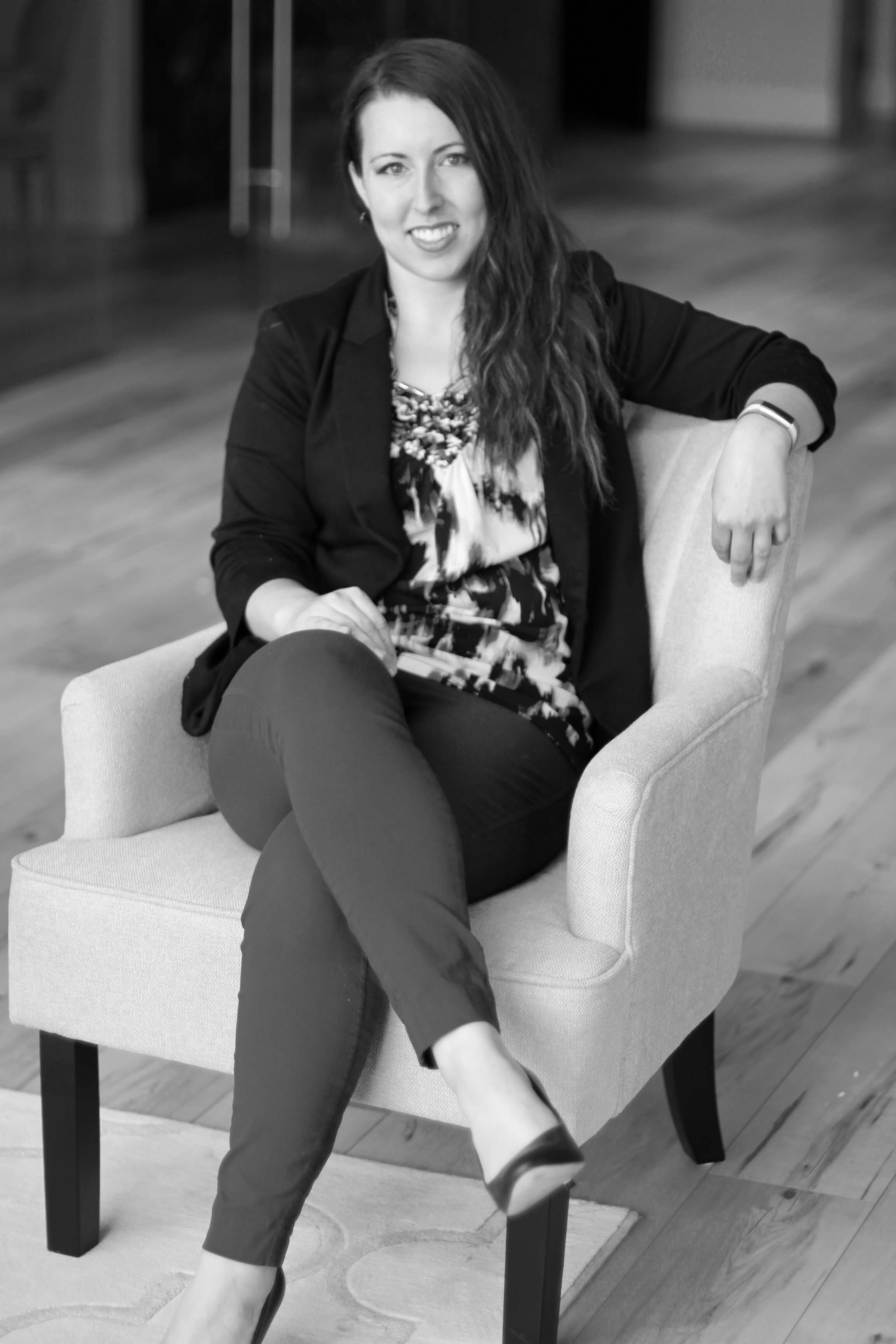 SARAH SOULES
Hi everyone, I'm Sarah and I'm the girl on the other side of the phone at Centre Staged Inc.'s home base. I love to help people and am here for anything you need. I'm a great problem solver and always ready to learn something new. I came to Centre Staged when I saw what an amazingly modern and evolving company it is and am happy to be doing my best with both Jenny and her husband's constantly changing and growing companies.
When I'm not in the office I'm a passionate photographer and mom to an energetic toddler. I spend a lot of my time chasing after her as she ransacks the house and our weekends are spent out exploring the world. I'm a graduate from Conestoga College in their business management program. You will often find me fighting with myself on whether or not to buy yet another piece of artwork for my already covered walls. Other things that make me different is I'm a big nerd, I love superheroes and believe in the good of everyone, I am probably the only one our team who doesn't drink coffee, and I have the biggest sweet tooth.
I am so excited to meet you and can't wait to help you love the look of your home all over again.